Isha Joseph owns Make Manifest, a clothing and jewelry store in Bed-Stuy, Brooklyn, which also functions as a workshop space for the community. She remembers the first days of the pandemic in 2020.
"I was just like … this can't be it," she says.
In the next few months, nationwide, the pandemic took a massive toll on the economy. Especially hard hit were Black-owned businesses like hers. Joseph watched as the vibrant activity on Tompkins Avenue, where her store is located, came to a halt.
"It was like a ghost town," she says. "It was more the despair. Just people feeling very uncertain. Not knowing what's going on, not knowing what's happening."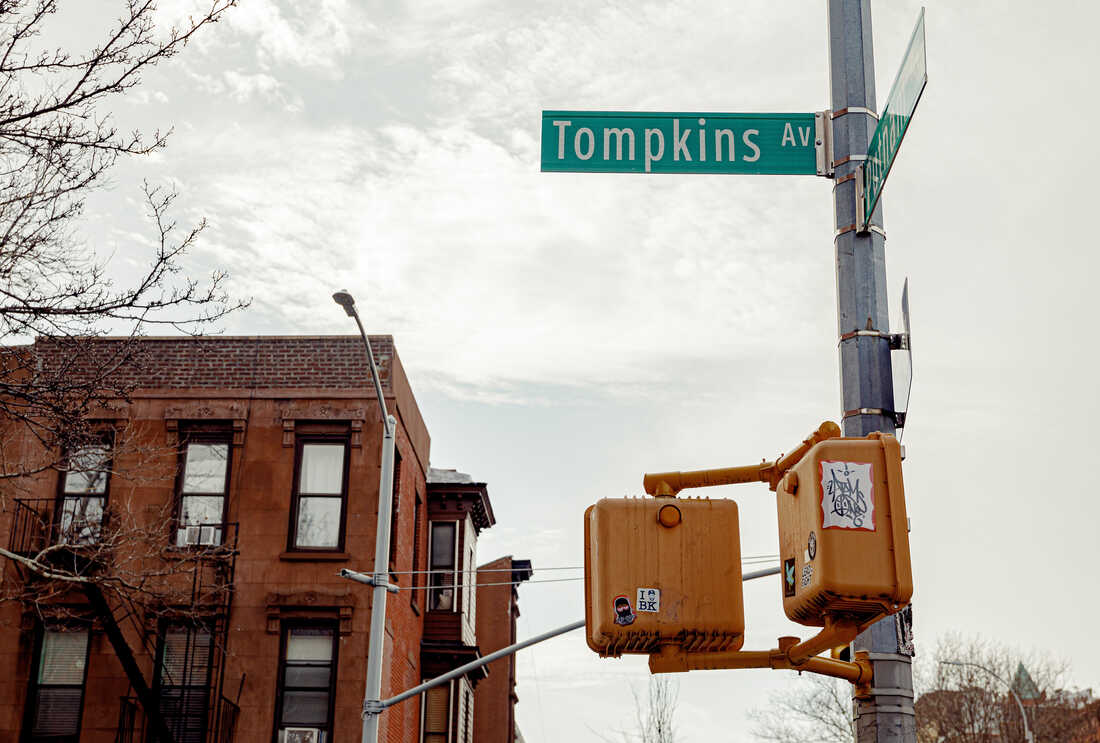 To counter some of the uncertainty, she and other women who owned businesses on Tompkins banded together. They and some of their customers pledged to support one another through the most difficult of times, so no one would have to close down. It worked.
Today, as the pandemic wanes, the number of Black-owned businesses in the U.S. is currently around 30% above pre-pandemic levels. That growth is being driven by Black women like Joseph and her fellow nearby entrepreneurs.
Their efforts kept their doors open eventually earned the nickname "Black Girl Magic Row."
While Joseph and the others celebrate their success, they also acknowledge the challenges they faced.
Tompkins Avenue has been heavily gentrified in recent decades but commerce remains significantly Black-owned
Even in the dead of New York winter, Bedford Stuyvesant, or Bed-Stuy, is gorgeous. Under a canopy of bare trees, lined by stunning old brownstones, it's always been a hub of Black culture, home to artists like Lena Horne and Jay-Z.
And while it has been heavily gentrified in recent decades, commerce on Tompkins Avenue remains significantly Black-owned. On any given day you can walk by and smell some smoky jerk chicken from a local stand, mixed with incense wafting out from one of the neighborhood stores that specializes in local Black designers and African textiles.
Khadija Tudor grew up around here in the 1980s. She has a lot of fond memories, like listening to music with friends. "I am a card-carrying
…
Read More...