For Clover Toys in Ballard, life at the sharp end of the global supply chain is getting complicated.
Business is booming, in part as locals, fearful of missing out due to supply chain problems, are doing their holiday shopping early, says owner Brittney Geleynse.
But those same supply chain problems also mean Geleynse hasn't received some of her biggest sellers for the holiday season, which typically accounts for 25% of her annual profit.
Only a few of the popular plush hand-puppets from Indonesia have come in. The hand-carved figurines from Germany are missing. And because cargo rates from Asia have jumped as much as 1,000% since the pandemic began, Geleynse's Tonka toys are still "sitting on a dock in China because it would cost more than the value of the toys being sold to ship it," she says. 
Geleynse has found alternatives — her shelves are full, unlike many retailers this season — and some of the hundreds of back-ordered products may still arrive. But after months of delays, incomplete shipments and apologetic emails from suppliers, Geleynse knows she "can't even promise what will be here … let alone when."
Nearly two years after COVID-19 upended global trade, businesses and consumers in the Seattle area are still suffering from a maxed-out global supply chain that can't catch up.
There are "out of stock" signs at grocery stores, empty shelves at department store cosmetic counters. Car dealers are short on new cars and restaurants must perform weekly sourcing gymnastics to preserve their menus.
"In the past, we never had to monitor key ingredients this closely," says Bob Donegan, president of Ivar's Seafood, which recently had to arrange for a special shipment of breading mix after a supplier couldn't get it in.
"Anything imported is hit or miss," echoes Todd Biesold, co-owner of Merlino Foods, a Seattle-area food service distributor that has struggled with outages of basic ingredients like shredded mozzarella, olive oil, pizza flour and balsamic vinegar — and even cardboard pizza boxes.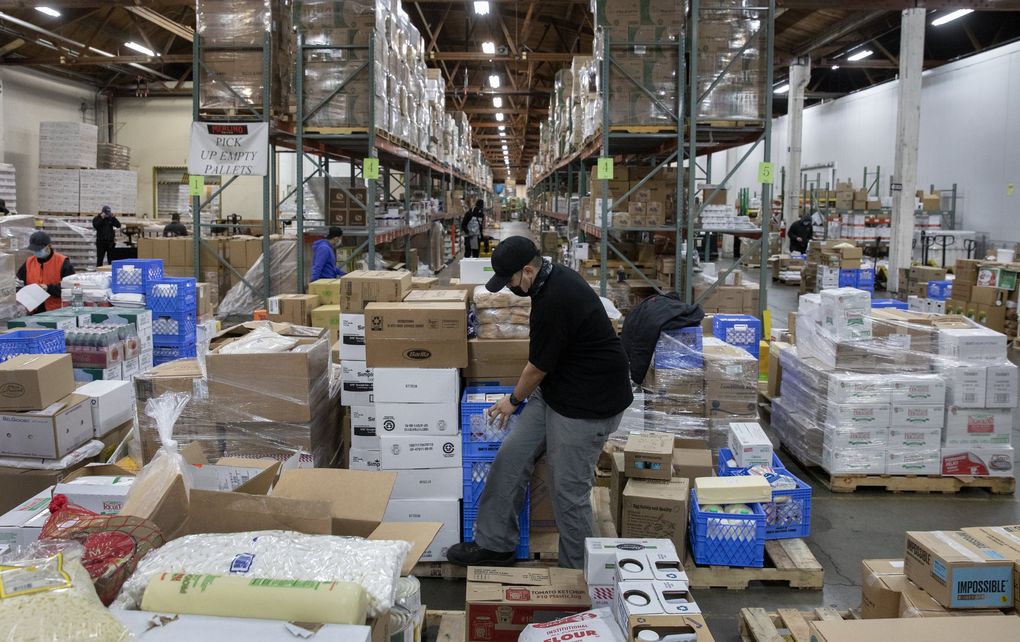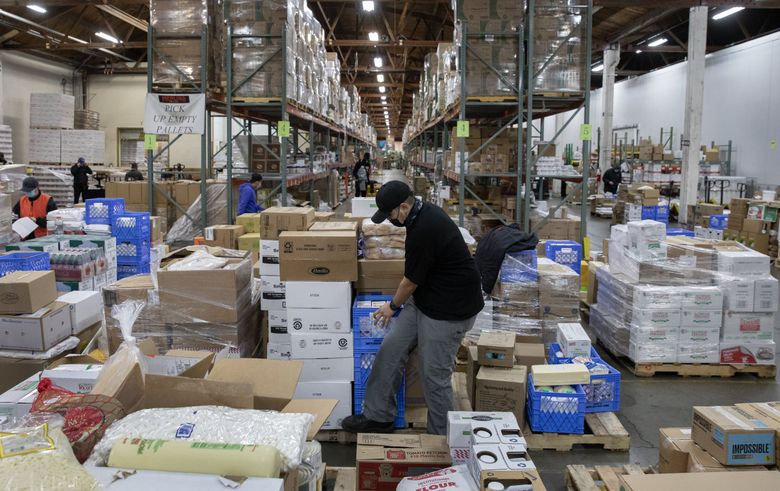 Many Seattle-area businesses have come up with supply chain hacks and workarounds. Seattle-based ebike maker Rad Power Bikes, for example, went so far as to charter freighters and buy its own cargo containers to avoid what would have been months-long delays on components from Asia and Europe. "We were seeing constraints at every node in the supply chain," says Mike McBreen, chief operating officer.
With constraints expected to last well into the new year, many shoppers are trying to get ahead of empty shelves, especially in categories such as toys, cosmetics and electronics.
"On the news, it says what's on the shelves is going to be it," says Edmonds resident Claudette Hennemann, who was at Alderwood mall last week and is shopping earlier than usual this year. "It's going to be a very interesting Christmas.
Lean, mean … and vulnerable
For decades, manufacturers, shippers and others in the global supply chain worked to make the system fast and efficient. Many products were manufactured and

…